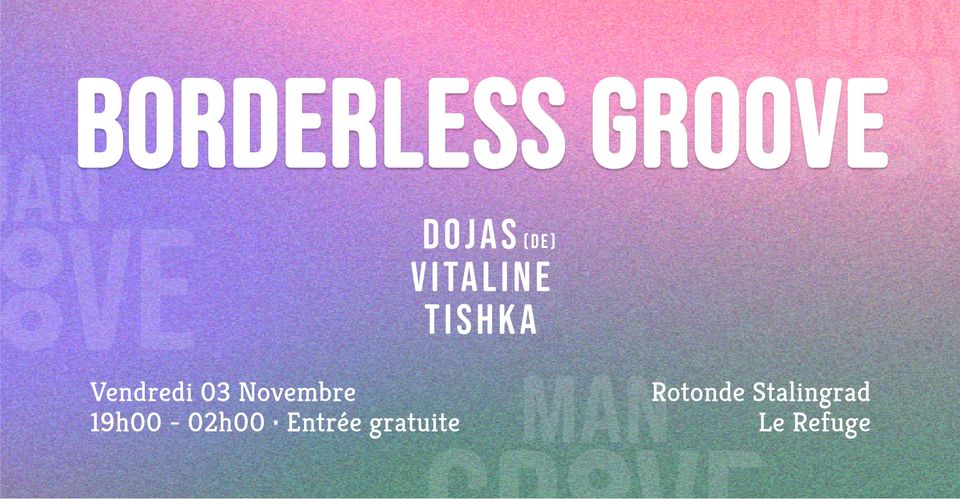 Hi groovers!
 Pour cette fiesta automnale quoi de mieux que de venir se réchauffer auprès d'experts groovers dans notre refuge favoris à la Rotonde Stalingrad!
 Pour l'occasion 2 guests d'exception avec notre très chère Vitaline de Itinéraire Bis et DOJAS qui nous vient tout droit de Berlin!
— Line-Up —
DOJAS (DE)
DOJAS is a versatile DJ who started producing as a teenager. His sound is best described as sub-heavy and groovy minimal house. He first performed in Berlin at Farbfernseher in 2015. The formation of the B2B Society collective led to performances in Paris and his hometown of Berlin. He refined his sound with a residency at Chalet in 2018 and has made stops at various Berlin clubs including KaterBlau, Sisyphos, GoldenGate and Renate in recent years. In 2022 he also founded his new collective/label called association of unison, hosting parties at Christa Kupfer, Bulbul (formerly Farbfernseher) and Beate Uwe.
Vitaline (Itinéraire Bis)
Membre du crew ItinéraireBis, l'univers tragi-cosmic aussi doux qu'épicé de Vitaline vous fera voyager à travers l'espace, entre influences trance minimal house et break. Dj et productrice, elle digge des pépites d'ici et d'ailleurs à travers les styles et les époques pour vous proposer un set énergisant et dansant.
— INFOS PRATIQUES —
 La Rotonde Stalingrad
 6/8 Place de la bataille de Stalingrad, Paris 19
 19H00 – 02H00
Gratuit
 Métro 2, 5 ou 7 STALINGRAD ou JAURÈS